Infonet Economy is a single point of access to publications and economic resources from Swiss institutions
Accueil
recommended site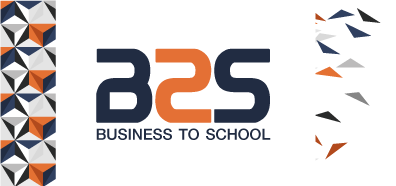 Association à but non lucratif, Business2School est gérée par un comité d'une dizaine de membres. Elle est en partenariat avec les 27 écoles de la HES-SO et plus d'une quarantaine de partenaires composés de différentes entreprises et associations.
Business2School vise à mettre des entreprises en relation avec des étudiants des Hautes Écoles et Universités de Suisse romande pour différentes collaborations. Cette plateforme Internet permet à chacun de publier des annonces, dans le but de trouver un partenaire pour réaliser un travail de bachelor ou de master, un stage ou un premier emploi (first job).
L'avis du spécialiste:
S'adressant à la fois aux entreprises et aux étudiants, ce site est bien structuré et graphiquement très agréable. Il est totalement gratuit, et requiert seulement de se créer un compte pour pouvoir poster une annonce ou y postuler. Il n'est cependant pas nécessaire de se connecter pour visionner les différentes offres et demandes postées sur le site.
Infonet recommande vivement à tous les étudiants des HES-SO de consulter Business2School, qui leur permettra peut-être de trouver un lieu de stage, un sujet de TB ou encore un premier emploi.
Dernières actualités

1 - 2 of 2
Teodora Boneva joined our Faculty at the beginning of April 2020 as an Assistant Professor of Economics of Child and Youth Development. She joined from her previous position as Associate Professor at the Department of Economics at the University of Oxford.
Im Februar 2020 hat das Institut für Volkswirtschaftslehre den Verein ECON Alumni UZH gegründet. Der Verein bietet den Alumni des Instituts die Möglichkeit, auch nach dem Studium, von der besonderen Stellung ihrer Alma Mater zu profitieren.
Dernières publications

1 - 3 of 3
Le portail de l'information économique suisse